Our ExCEL Project: Mawuli Senior High School
June 6, 2022
2022-06-06 12:26
Our ExCEL Project: Mawuli Senior High School
Our ExCEL Project: Mawuli Senior High School
As part of our empowerment mandate, the COME team was at Mawuli Senior High School, Ho, on the16th of May 2022 to run one of our flagship projects ExCEL(Excellence through Campus Empowered Leadership).
The ExCEL project is a leadership development product intentionally designed to mentor, nurture and empower students to excel. ExCEL helps students step up to the plate of leadership with excellence that exceeds potential. This tailor-made package grooms, grows and adds value to student leaders with special emphasis on "Third Worlds".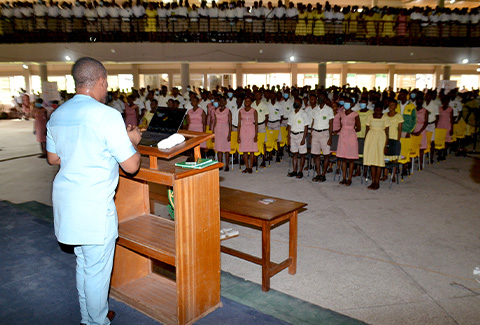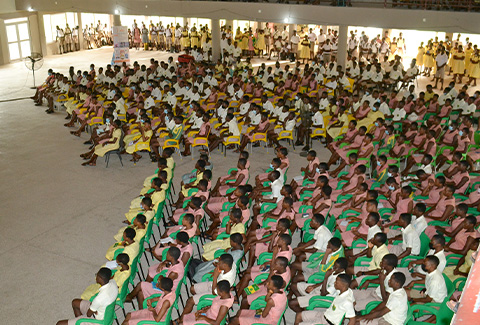 ExCEL discovers local yet willing students to groom and grow them to be influential global citizens; through leadership training programs, seminars, summits and workshops that provide the relevant tools to change the
world; beginning with a person at a time.
Our ExCEL package also provides services to student leadership bodies and groupings by monitoring and evaluating their set goals, projects and program. ExCEL is very relevant to the Dean of student's directorates in their quest to shape the student leadership culture of academic institutions. ExCEL is a strategic investment in humans.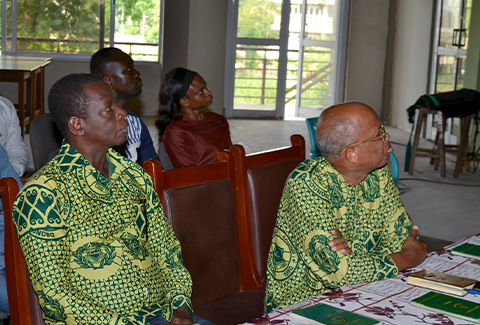 APPRECIATION
Mr. Jonathan Gustav Adoma (The head teacher of Mawuli school); a visionary & thoughtful Christian servant leader…
Mrs. Pierre (a Christian Pan Africanist teacher and leader, she is influencing a whole generation quietly)
Students of Mawuli are DIFFERENT! The level of commitment and dedication in setting up for the session is worth mentioning….
A NEW GENERATION IS BEING GROOMED…
We are on a mission…Join Us
Subscribe to our Newwsletter
Be the first to receive our latest news